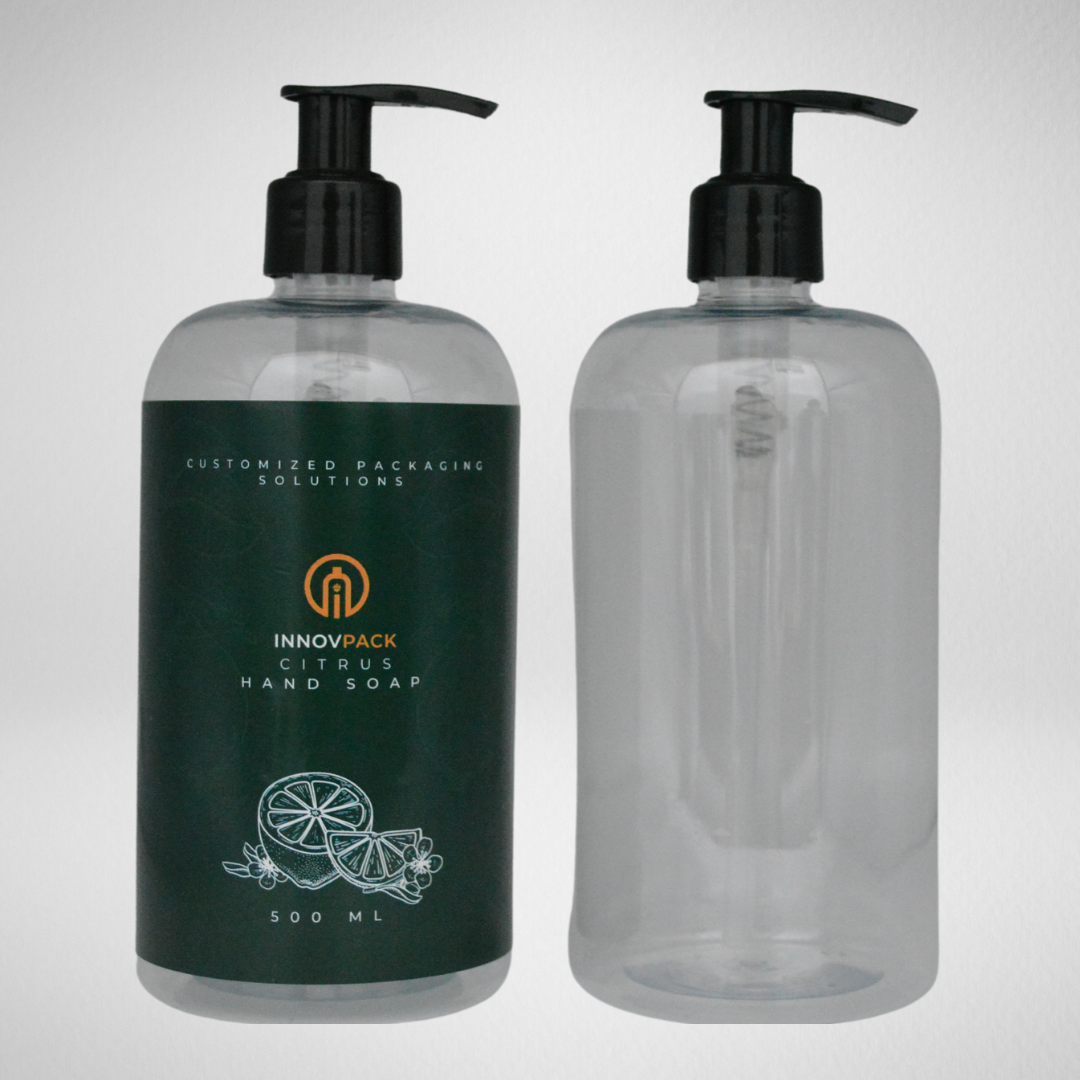 136 PCS 500ML BOSTON ROUND CLEAR PET BOTTLE + BLACK LOTION PUMP
In Stock
Regular price

₱2,475.20

Sale price

Unit price

per
1 bundle is equal to 136 pcs for the INV.500D collection. For free sample requests, please send us a message at 0917-633-6592 or email us at sales@innovpack.ph or sales2@innovpack.ph
Shipping Instructions
*Pick up instructions will be sent to your email within 24hrs.
*Prices do not include shipping.
*Free shipping within NCR for 10,000 pcs and up.
*Contact us for a shipping estimate.
Recommended Storage
Do not store above 35 degrees Celcius (95 degrees Farenheit), to avoid heat deformation.
Take care when arranging transit and temporary storage - avoid trucks with black curtains, and do not store pallets on trailers.
Keep out of direct sunlight - this can be tricky when taking into account skylights and loading dock areas.
Keep away from external heat sources - a motor exhaust or a heater may create an overly warm area in the storage facility.
Do not shrink- or stretch-wrap before use in production.
Do not store with glass or brittle plastics, to avoid cross-contamination in the event of a breakage of one of these types of product.
Store away from areas with strong odours, and away from cleaning chemicals and materials, to prevent odour contamination.
Avoid excessive force, and carefully read all recommendations regarding stacking of pallets.